ABOUT US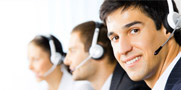 Hotline:
86-532-67703247
Email: mike@sinosteeler.com
Phone: 86-18615326395
Address: Add: Yanjialing Industrial Park, Tongji Office, Jimo, Qingdao, Shandong, China
Qingdao Steeler woodworking machinery co.,ltd is the professional production of various kinds of sanding machine,polishing machine and other mechanical equipment manufacturers.The company produced sanding machine which is a combination of Germany,Italy,Taiwan's good mechanical properties,structure and the advanced polishing machine not only draw lessons from the foreign advanced technology,and highlights the Steeler people development innovation,enterprising spirit,continuous research and development to adapt to the market,make our polishing machine series equipment industry's leading edge products.
We have already approved the ISO9000 International quality system certification and the main products through the national certification,access to the national key new products,high-tech products such as the honorary title,by the Chinese enterprise brand quality committee awarded the "National quality credit AAA grade credit enterprise"brand,the company products are sold well all over the world.
A strong R&D team,strong processing power,the reliable quality assurance,strict testing means make the company to win the trust of users.
Rich experience,sophisticated design,advanced manufacturing technology,as well as relevant to the users'communication,make the company continuously introduced to adapt to the market,meet the users of the new product.Quality,efficiency,service,integrity,modest is the goal of the Steeler People !