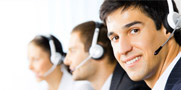 Hotline:
86-532-67703247
Email: mike@sinosteeler.com
Phone: 86-18615326395
Address: Yanjialing Industrial Park, Tongji Office, Jimo, Qingdao, Shandong, China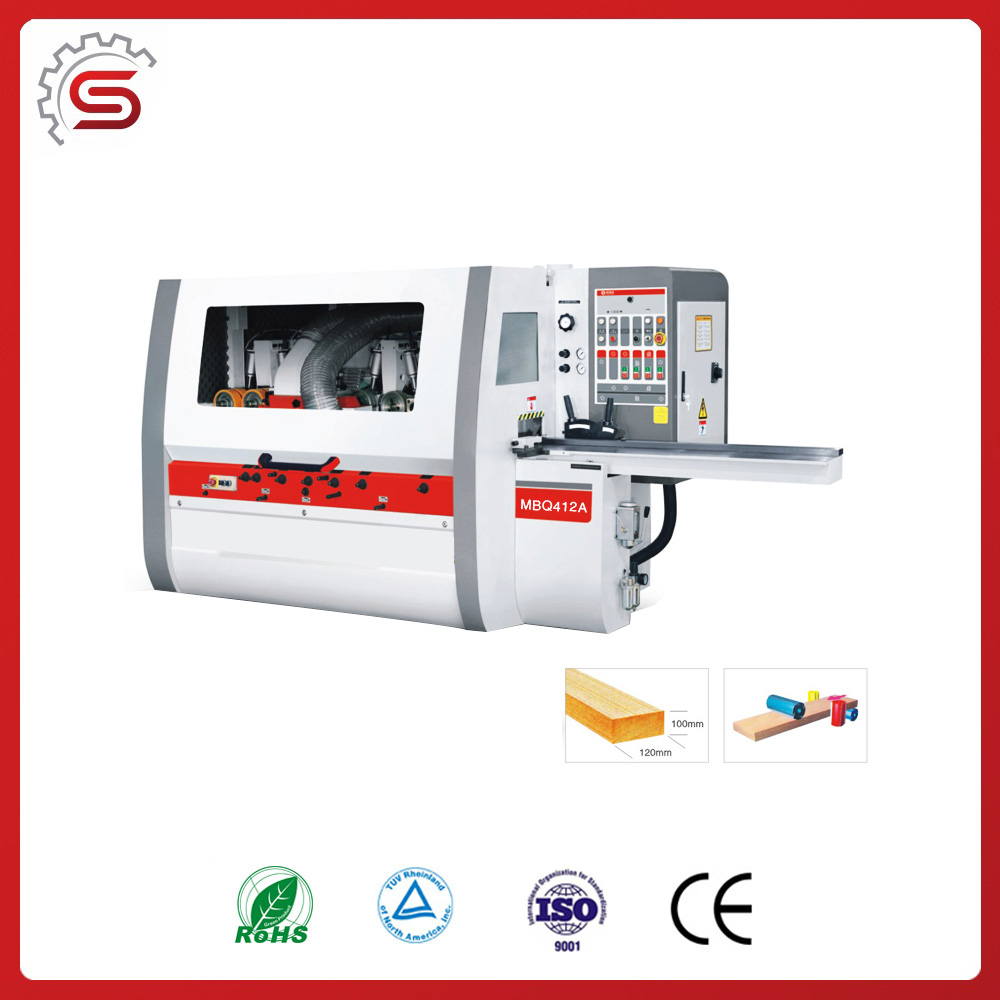 MBQ416A Four side wood planer four side planer
Application:Professional solution for different wood mouldings, like wood door, door frame, floor, f
Hotline: 86-532-67703247
Fax: 86-532-68067870
Email:mike@sinosteeler.com

Application:
Professional solution for different wood mouldings, like wood door, door frame, floor, furniture etc.Can have different spindle distribution to work different mouldings.
Features:
1.This adopts frequency conversion material feeding,material feeding speed ranges from 6-35m/min.
2.Each main shaft is driven by independent electric motor,cutting force is powerful.
3.Main shaft is adjustable to focus on the front,operation is convenient.
4.Hard chrome plating worktable is durable.
5.Equips with auxiliary unit alarming lack of material,it effectively improves smooth feed-in while lack of material.
6.Multi-group drive rollers improve feeding efficiency.
7.Adopts central charging system ,features convenience and promptness.
8.International brands electrical parts are applied for good stability.
9.On the horizontal axis with the front support means to improve the rigidity of the spindle.
Advantage:
Greatly improve the processing capacity and production efficiency by shortening the auxiliary working time.In addition, it reduces the number of traditional machine tools, saves the number of operators and reduces the floor area of the workshop.
1. Improve processing capacity and production efficiency.
2. Improve wood yield.
3. Improve product quality and processing precision.
4. Expand the technological range and increase the product variety.
5. Safe and environment-friendly.
Technical Parameters:
| | |
| --- | --- |
| Model | MBQ416A |
| Max.working width | 160mm |
| Min.working width | 25mm |
| Max.working thickness | 100mm |
| Min.working thinkness | 8mm |
| Spindle amounts | 4pcs |
| Spindle speed | 6000rpn |
| Feed speed | 5-22m/min |
| Spindle diameter | φ40mm |
| Cutter diameter First bottom cutter | φ125 |
| Right vertical cutter | φ125-φ160 |
| Left vertical cutter | φ125-φ160 |
| First top cutter | φ125-φ160 |
| Motor power First bottom cutter | 3kw/4hp |
| Right vertical cutter | 3kw/4hp |
| Left vertical cutter | 3kw/4hp |
| Fist top cutter | 4kw/5.5hp |
| Feed motor | 3kw/4hp |
| Beam elevation | 0.55kw/0.75hp |
| Total power | 15.75kw/21.25hp |
| Feeding wheel Dia. | 140*35*50 |
| Suction hood Dia. | φ125 |
| Overall dimensions | 2500*1200*1610mm |
| Packing dimensions | 2700x1400x1700mm |
| Weight | 1830kg |